Different Types of Paper and Their Use
There are so many different papers available, and often they look quite similar. If you aren't sure what paper is the most suitable for your work, you might find this guide helpful.
For a brief history of paper, click here 
Paper sizes and Measurements
The common sizing system in Europe is called ISO 216, where the paper's weight is expressed in grammes per square metre (gsm). The biggest unit is A0 (1189 x 841 mm).
In the US, paper sizes are based on customary units. 
There are seven main Paper categories:
Printing Papers
Wrapping papers
Writing papers
Drawing papers
Handmade papers
Specialty papers
Pastel Paper
(click on the pictures for more details!) 
The best weight for pastel paper is at least 175 gsm, heavy cartridge or lightweight watercolour paper.
For mixed media techniques, a rough-surface watercolour paper (that has been painted) still has enough tooth for soft pastels.

There are many different papers that are suitable for pastels, from very coarse to very smooth. Ingres paper has a 'laid' effect, meaning that one side the grains produce fine liner while the other is slightly blotchy.
The reason why there are a great selection of pre-coloured paper for pastels, is because pastels never really cover the whole surface, therefore leaving a few gaps (that aren't shockingly white) is a standard use. Having a dominant coloured surface is also useful to determine the 'atmosphere' of the whole picture and create a unity of colours, as a deep reddish colour will give a warm tone, while blues are helpful to achieve a subtle, moody effect.
Generally used for drawing, but it's also good with paint, pens and markers, as well as with pastels, crayons or inks.
It's available in different weighs, depending on the used technique (heavier for paint, lighter for drawing)
it can also be used to make simple  models.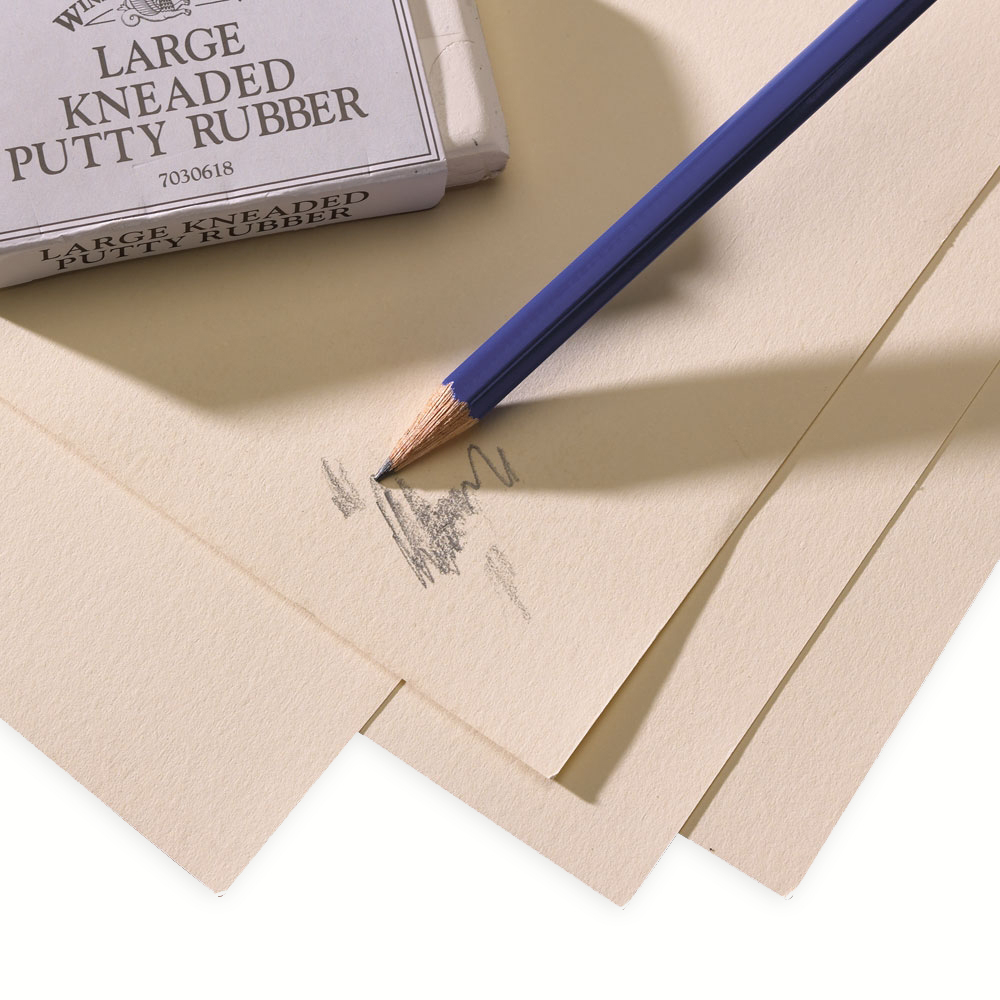 Watercolour Paper
There are three main weighs of watercolour paper:
190gsm - 'student grade', as it's pretty lightweight, requires stretching, and can't endure lots of scrubbing
300gsm - 'standard' type of paper, it takes paint ell, but still better to stretch to avoid buckling. dries quickly and medium priced.
638gsm - it's almost like a board, therefore doesn't require stretching, but takes longer to dry.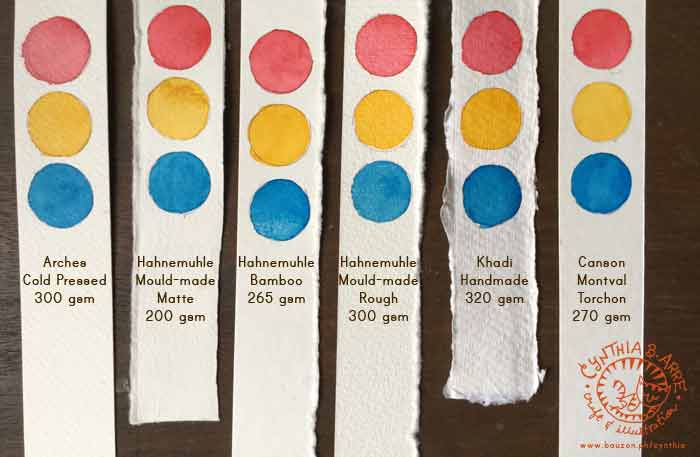 more about Watercolour paper: https://www1.iartsupplies.co.uk/blog/watercolour-paper-101
Printmaking paper is specific to printmaking techniques, because it has to be able to take soaking, absorb ink, and take multiple runs through a press without disintegration or deformation.
For this purpose, they are made with a so-called archival fabric, that means it contains cotton (in Europe) or mulberry bark (in Japan)
thin, translucent paper
60 - 90 gsm
it's used for making copies of drawings, or tracing a pencil sketch onto canvas for instance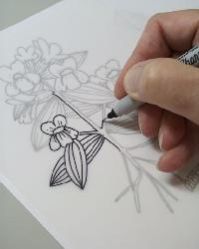 Recommended Videos:
Arches Printmaking Papers & How to Evaluate Your Paper
Watercolor Paper Comparison - Arches, Fabriano and Canson - Beginners Which Paper to Choose?
How to Pick Great Watercolor Paper
References:
http://www.how-to-draw-and-paint.com/pastel-paper.html
http://www.dickblick.com/printmaking/papers/
https://rbms.info/vocabularies/paper/th343.htm
https://rubiks.ca/EN/resource-center/useful-printing-tips/26-american-paper-sizes--what-are-the-american-paper-sizes-how-to-convert-paper-sizes.html
http://www.bbc.co.uk/schools/gcsebitesize/design/graphics/materialsandcomponentsrev1.shtml
https://en.wikipedia.org/wiki/Paper_size
https://en.wikipedia.org/wiki/Grammage